The First Scientific Way To Measure Health Consciousness
Developed and verified with leading experts
RESEARCH SHOWS HIGH HEALTH IQ MATTERS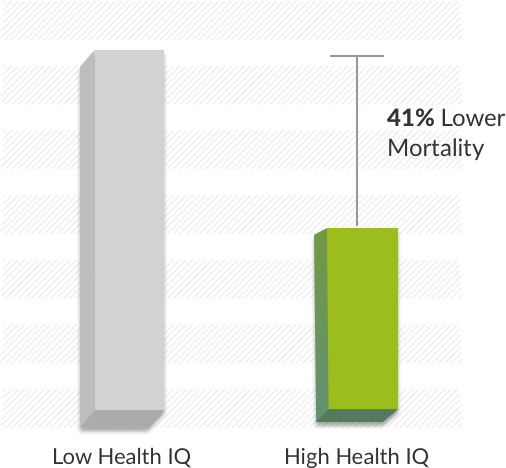 People With High Health IQ Live Longer
A well-rounded foundation of health knowledge correlates to a significant reduction in mortality risk even after controlling for covariates like age and gender.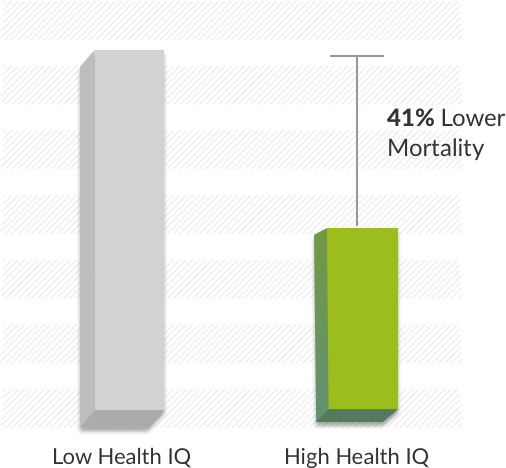 People With High Health IQ Spend Less Time in the Hospital
As Health IQ score decreases, number of hospital stays increases. (p value <2x10-16).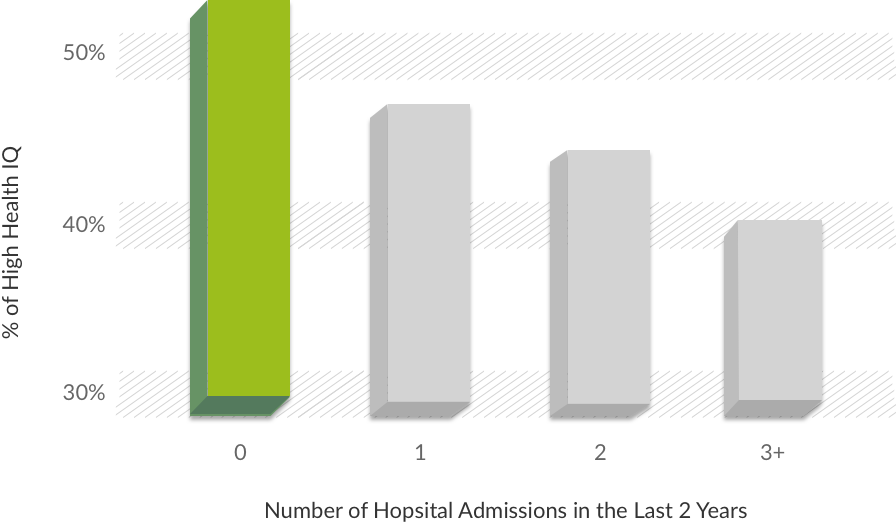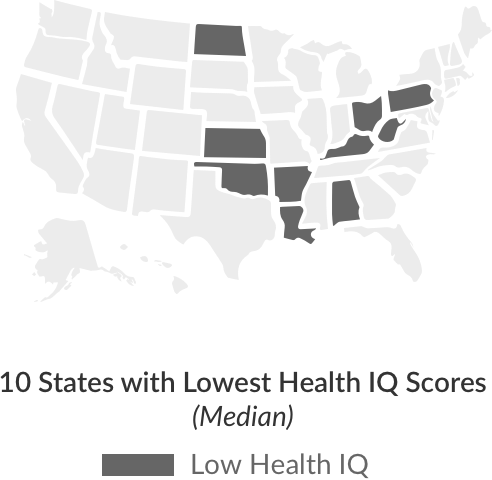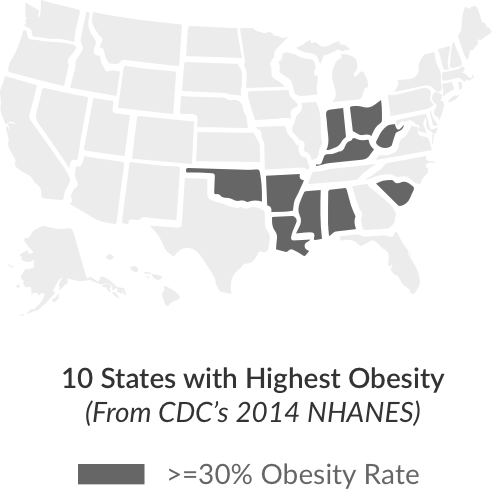 Health IQ Data Correlates To CDC Research on Obesity
States with lowest Health IQ scores are grouped in a similar pattern to states with highest obesity.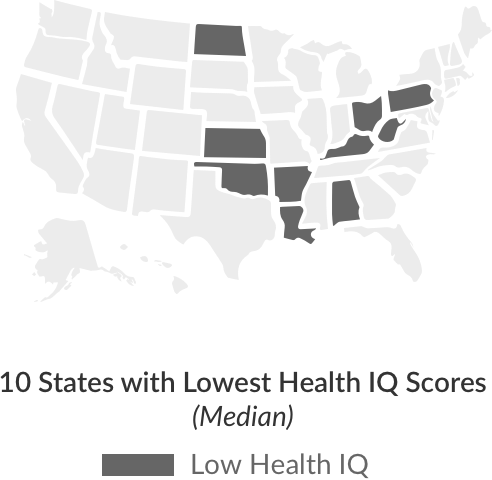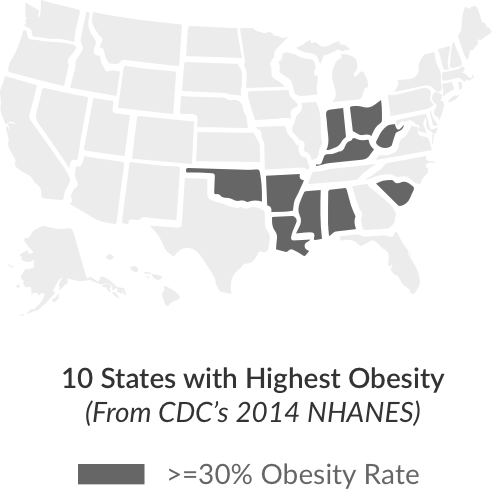 How we developed the Health IQ quiz
"Health IQ is an innovative self-care example of how we should be approaching health today. Regardless of any disease or condition a person might have, knowledge is extremely influential in preventing future health risks and hospitalizations."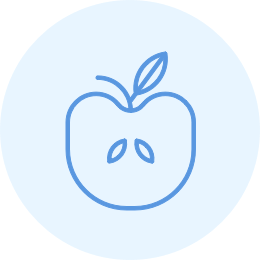 Nutrition
Portion Control Hacks

Choosing Nutrient Dense Foods

Nutrition for Vegetarians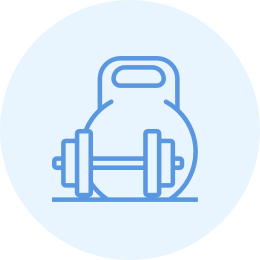 Exercise
Running & Memory

HIIT & Metabolism

Yoga & Digestion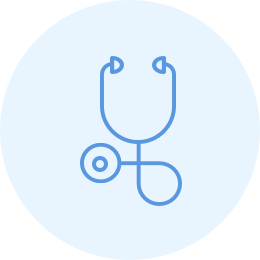 Medical
Side Effects of Statins

Anti-inflammatory Foods

Cinnamon & Diabetes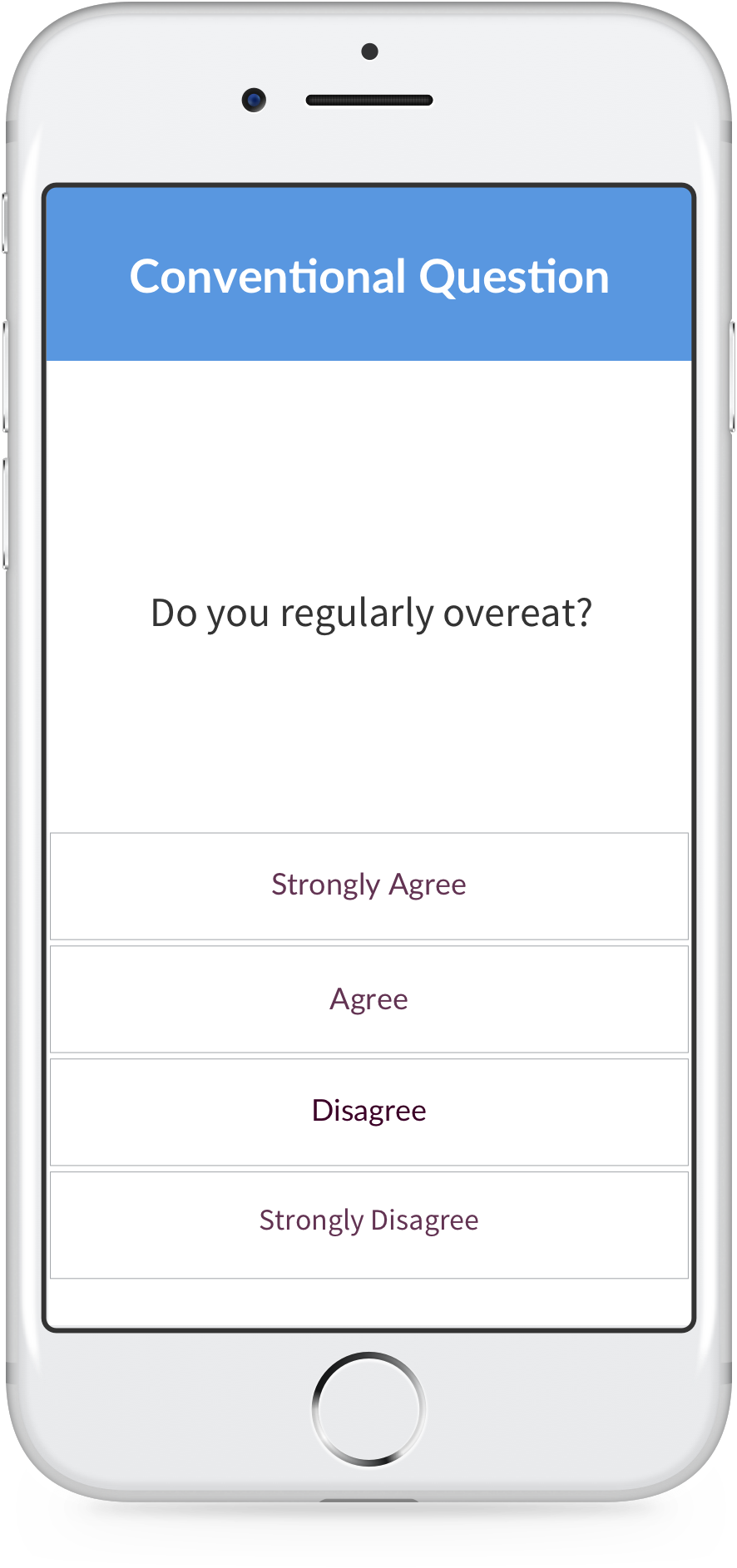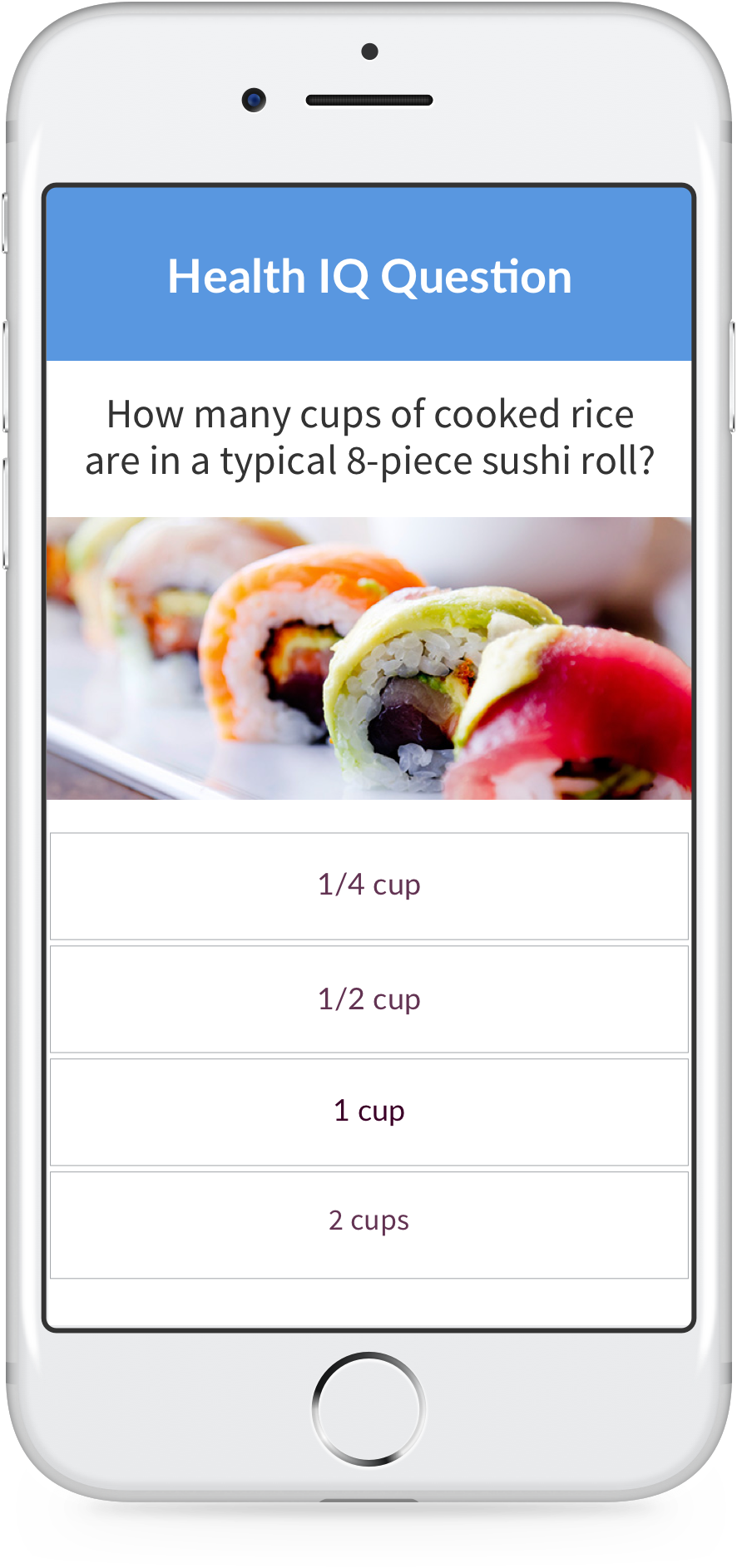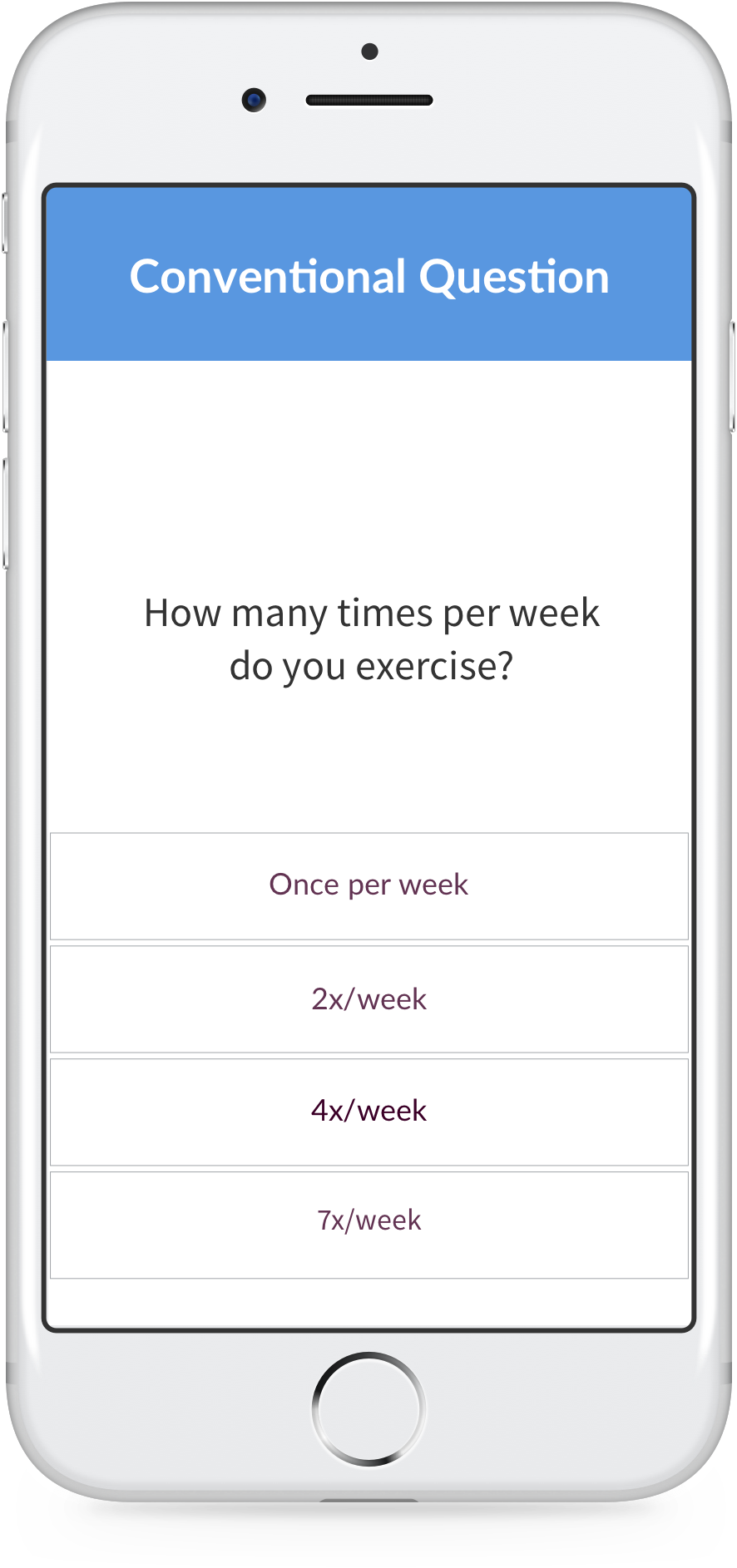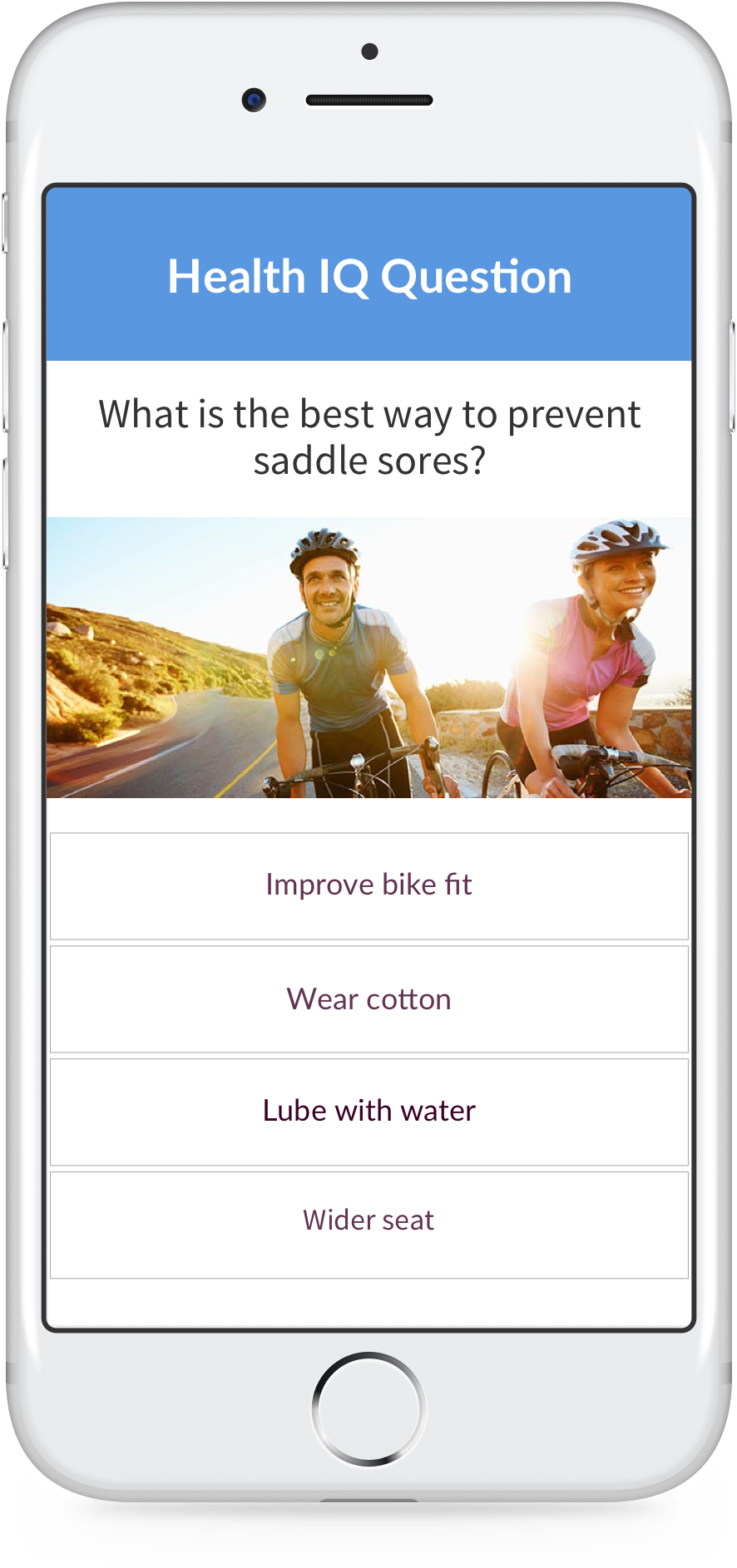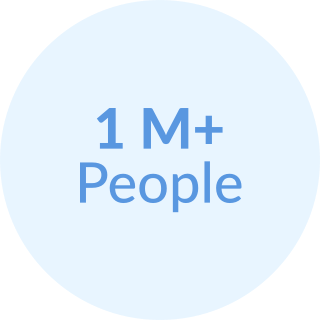 Data Collected on Each Participant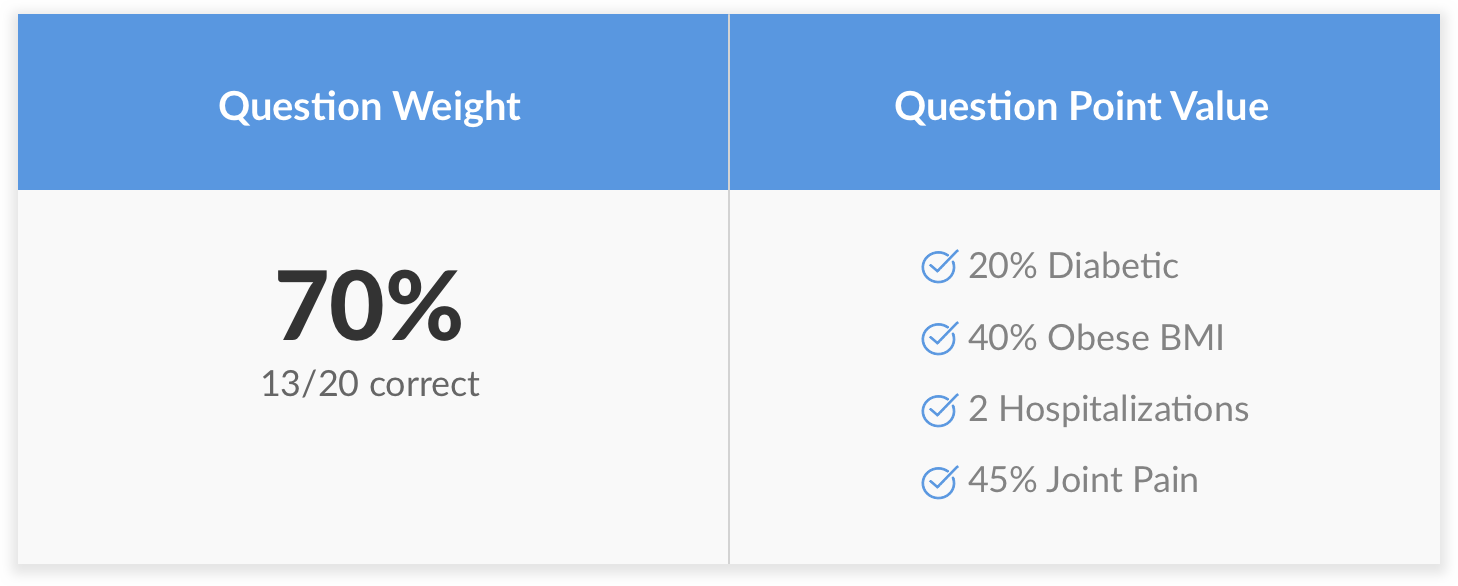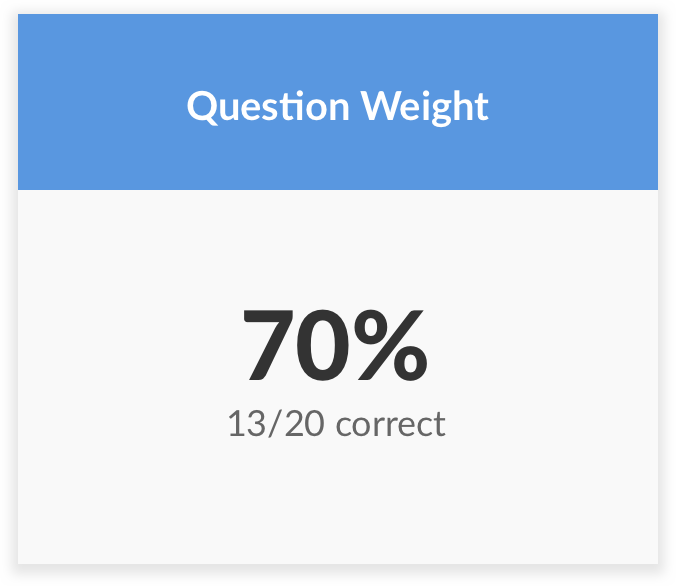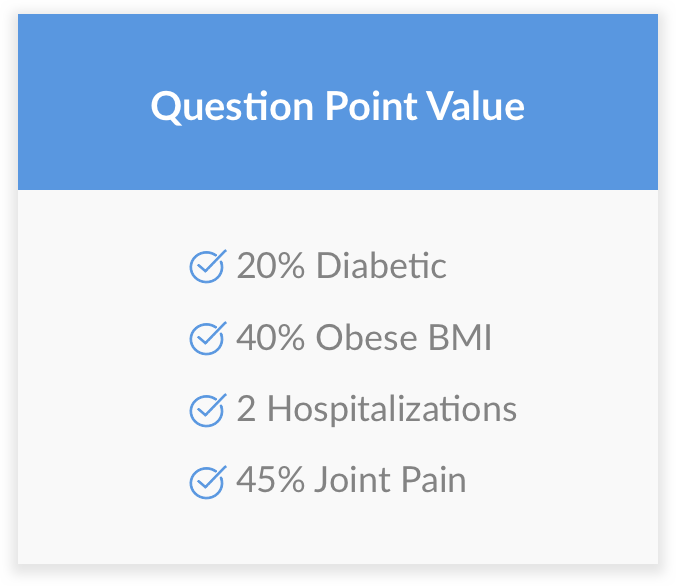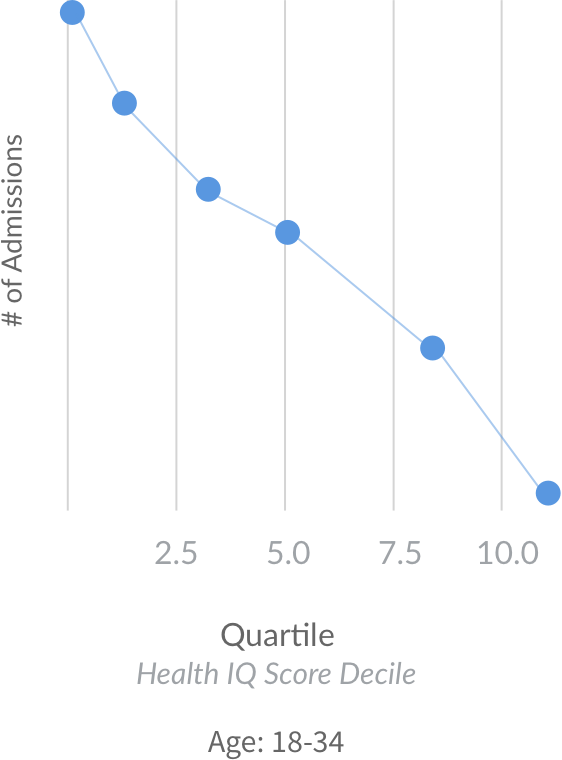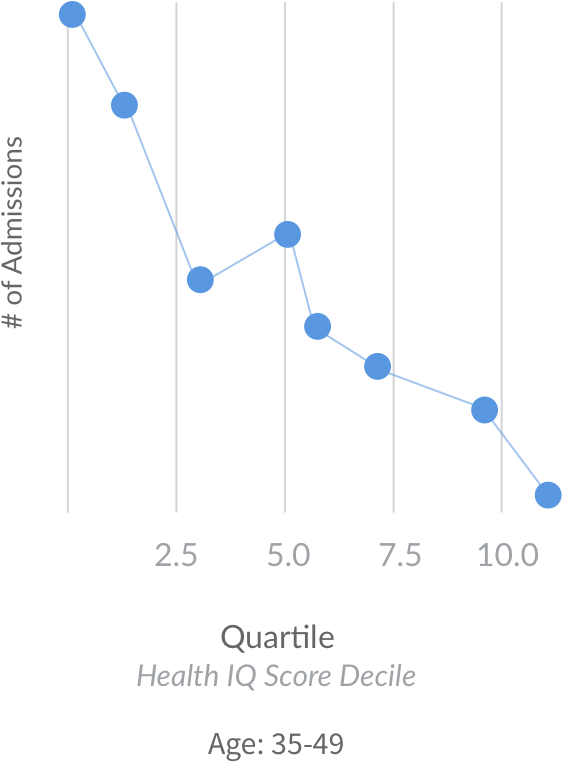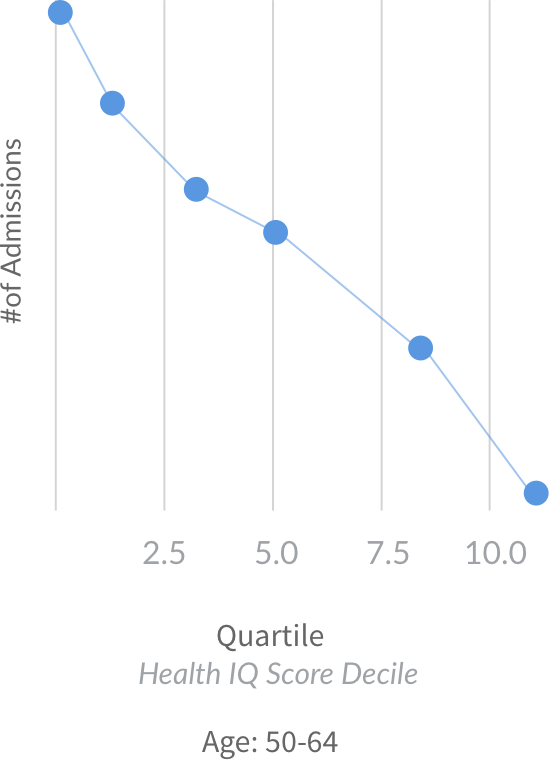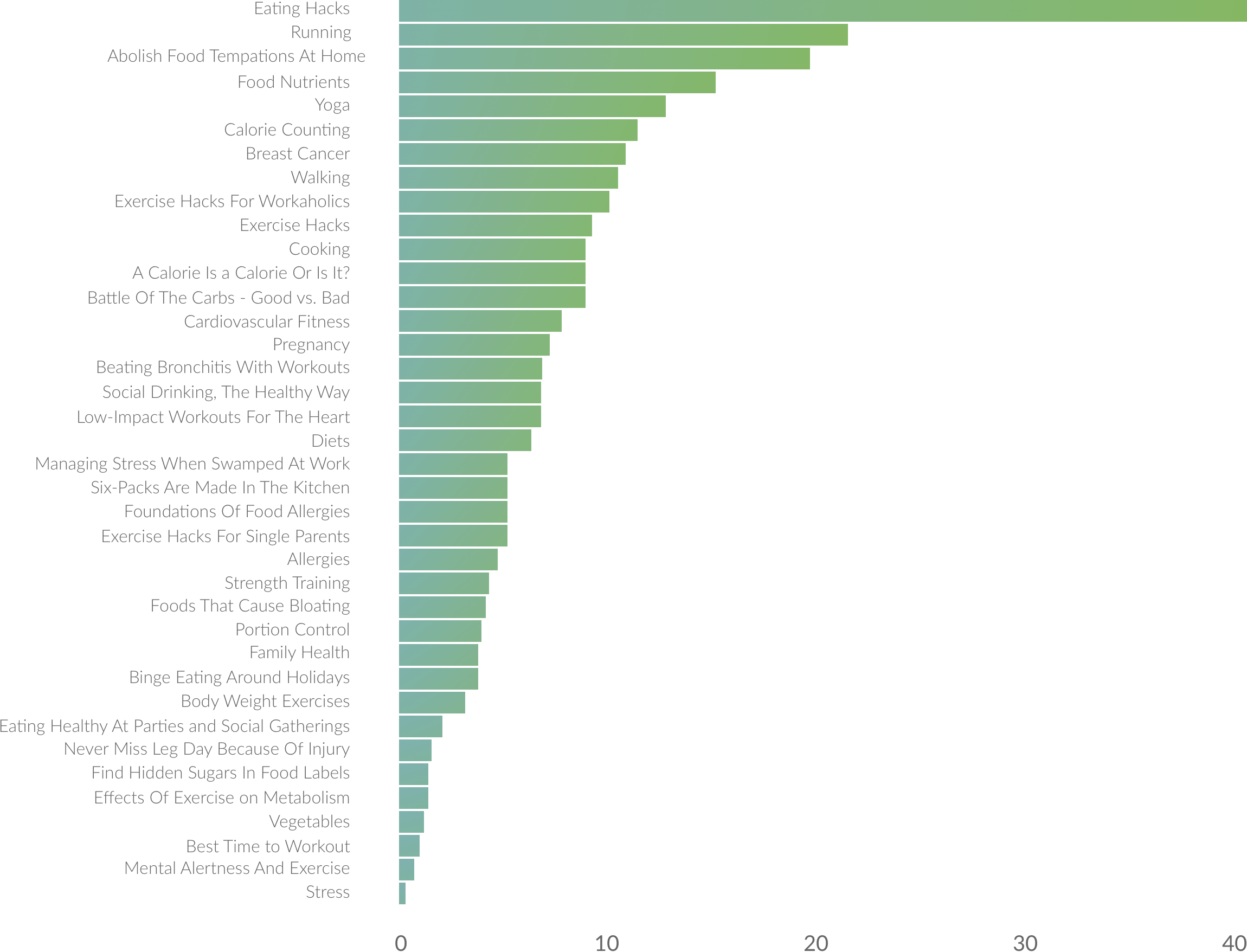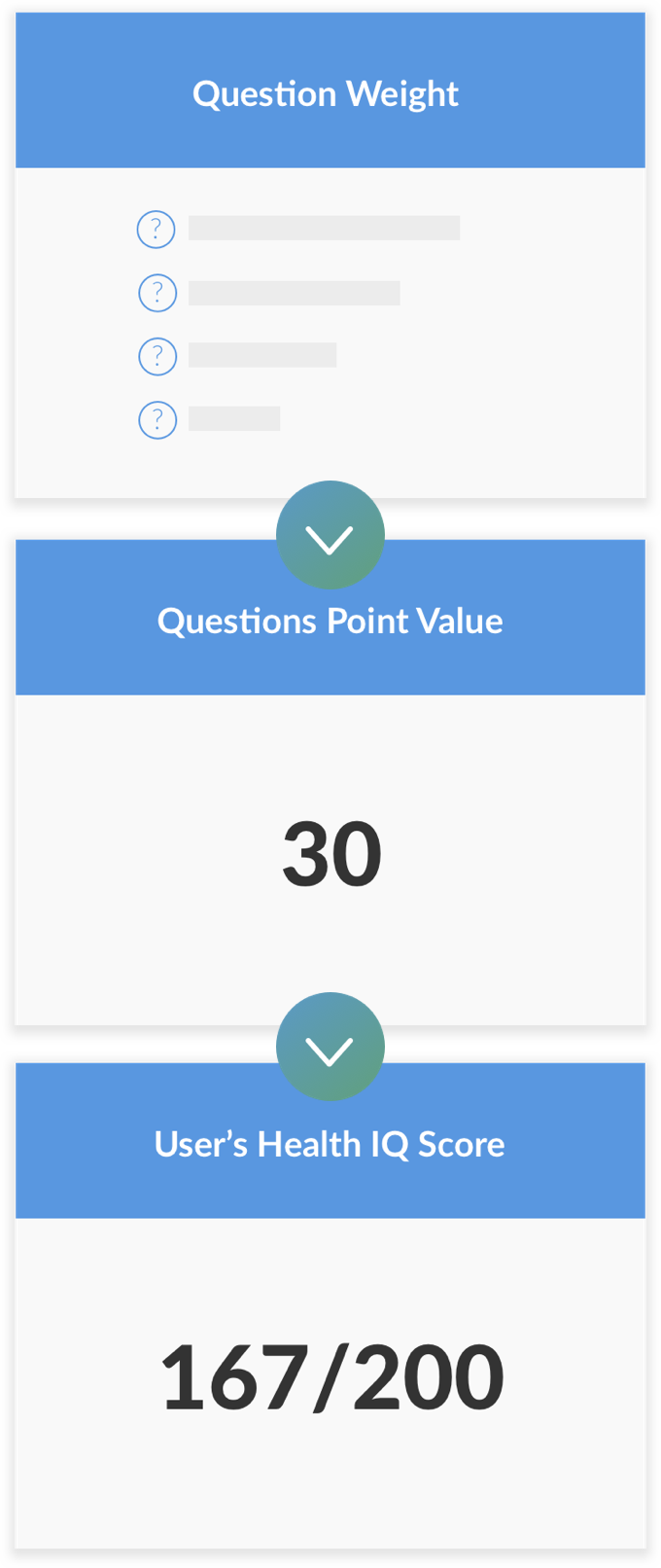 Join Millions Of People And Contribute to Science
By taking your Health IQ, you not only assess your own level of health consciousness, you also contribute to the research being conducted on the relationship between health and health knowledge. Together, we pave the way to improve the health of the world.