Health Hero Tom Mulligan Loses An Amazing 115 lbs
The Health IQ Team, 3 years ago
5 min

read
0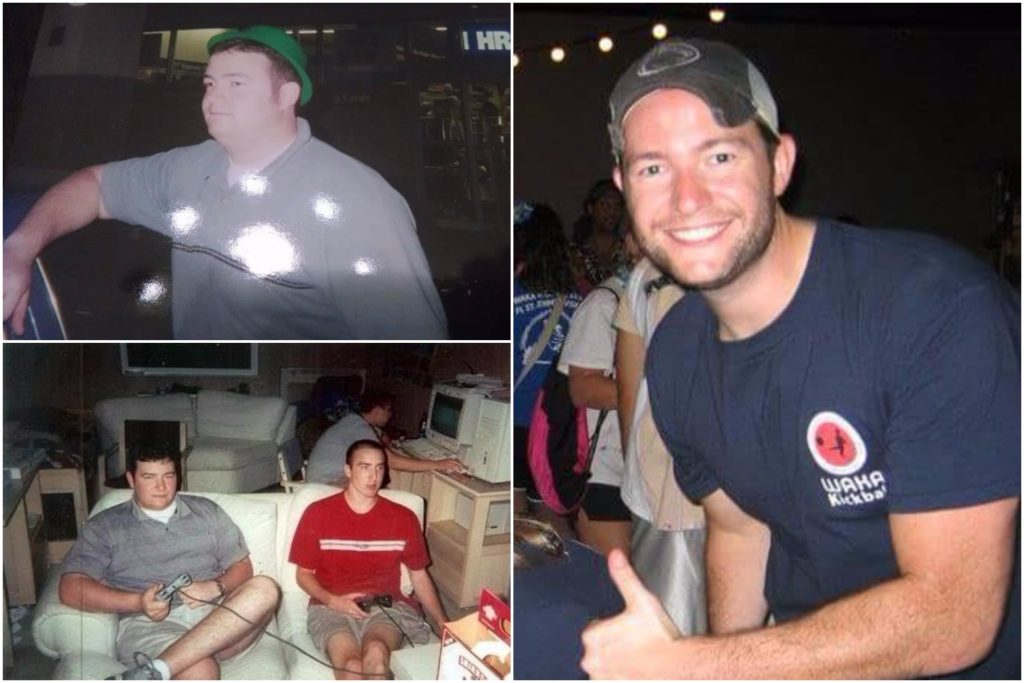 Growing up playing multiple sports, Tom Mulligan ate as he pleased to accommodate how many calories he was burning during practices. His incredibly active lifestyle allowed him wiggle room on his diet without suffering much consequence. Eventually, Tom's organized sporting days came to a close, but his eating habits didn't.  "I kept eating like I was still active and gained a lot of weight", Tom explains, " I ballooned up to roughly 305 lbs."
Incredibly overweight, Tom became extremely depressed. He felt miserable and quickly became a shut-in, never wanting to see people. He made excuses not to go out with friends and family and kept mostly to himself. His weight became unbearable and he realized it was the root of his depression. Tom tells Health IQ, "I decided it was time for a change. It was time to reintroduce myself to the world in the way I wanted to be seen."
Taking on a regime of working out 5 days a week, Tom found that combining weight lifting and cardio was yielding the best results. He also started tracking his caloric intake, monitoring his diet and adjusting his eating habits.  There were times when Tom hit plateaus and wasn't seeing the number drop on the scale. This forced him to adjust his training and evaluate his diet. Just shy of a year, Tom was able to lose 115 lbs. and reintroduce himself to the world as a happier, health conscious individual. Proud of his weight loss, Tom encourages others to take control of their health, saying, "With the right mindset and will, anyone can make a change to be healthy and lose the weight they want." Congratulations, Tom on your weight loss and thank you for being a health hero.
HOW HEALTH CONSCIOUS ARE YOU?
Health IQ has created a fun way to test your health consciousness. Take the quiz and see how you score!

Quiz: The Preliminary Health IQ Quiz
Powered by

Learn About Life Insurance

Copy Code
WordPress: If you're having trouble displaying the quiz and use WordPress, use this HTML Snippet plugin.
Related posts
Meet the Author
We are an insurance agency on a mission to reward clients' healthy lifestyles by using fitness activity & health literacy to save up to 41% on coverage. Our team is a passionate group of individuals on a mission.
Get a quote
Two Ways To Save Up To 41% on life insurance
Special rates for healthy lifestyles
Savings increase the more coverage you buy
---
What's your age?
CONTINUE
Instagram
Instagram has returned invalid data.
What's your Health IQ?
What's your Health IQ?
Test your health knowledge & secure up to 41% savings on life insurance!
TAKE THE QUIZ